Get 5 Korean Sheet masks per month – enough for once a week, plus one bonus mask to share with a friend. Sourced straight from the Myeongdong district in Seoul, we bring you these exclusive beauty masks that are not usually available outside of Korea.
No Risk
Cancel at any time, no minimum subscription length
Free Shipping
Never pay for shipping on any boxes
Exclusive Gifts
Receive a free
Quartz Jade Gua Sha Stone
(RRP: £15) with your first subscription shipment
Free Shipping – Carbon Neutral
Our shipping is always free on all subscription box orders, and we compensate for the carbon emitted
View full details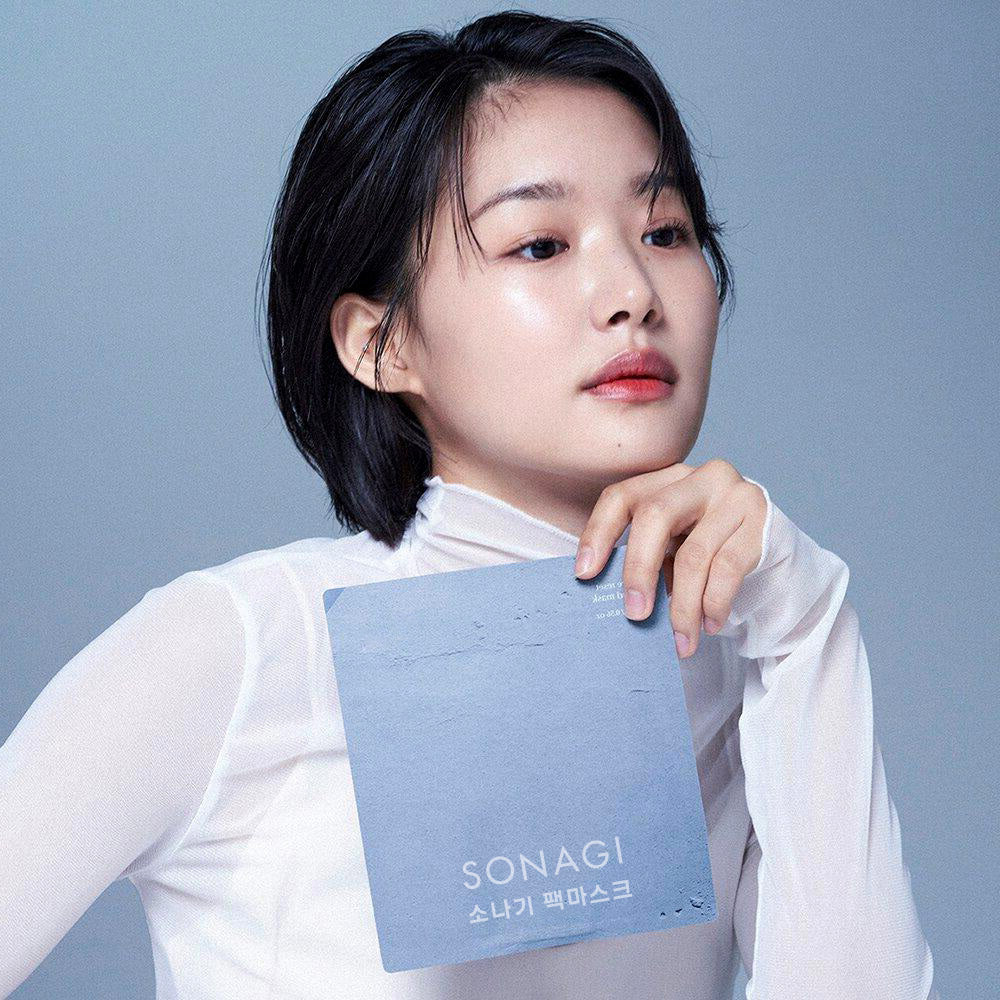 "I am always so excited to receive my Korean skin masks in my letterbox every month. The masks are unique, effective, and fun to use. Would make an awesome gift too!"
Maddie from London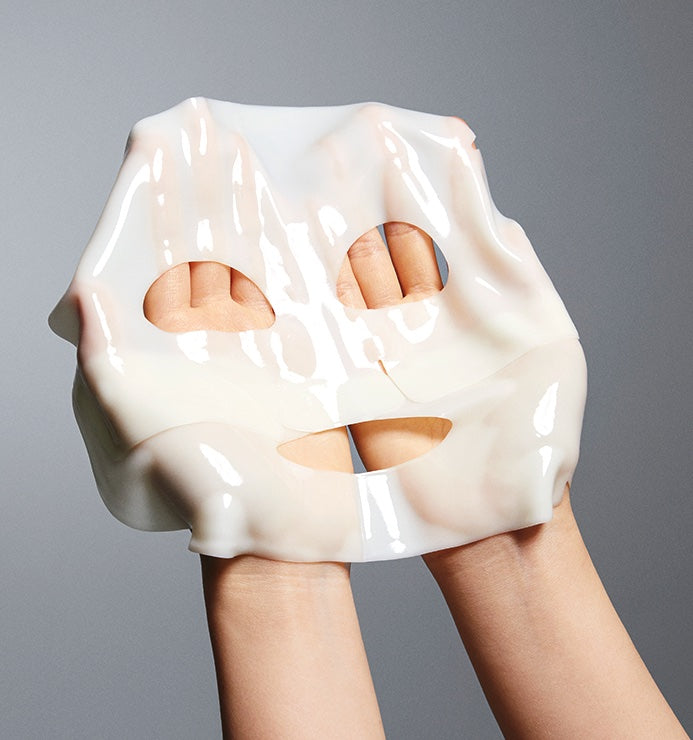 Why Korean Sheet Masks?
Dive into the world of radiant skin with our exclusive Korean Beauty Box. Curated with love and expertise, this Korean Skincare Box is your monthly ticket to the most sought-after beauty secrets from the heart of Seoul. Each box is a delightful Korean skincare set, handpicked to rejuvenate, hydrate, and illuminate your skin
Join 1.000+ Happy Customers
Frequently Asked Questions
Why are these masks so cheap? Korean sheet masks usually cost much more in the UK

The masks are cheap because we source them directly in Seoul, not relying on anyone else – thus no markup. We buy these masks in bulk directly from the manufacturers or the local Korean distributors, and we pass these savings on to you.

Why a subscription? Can I not just buy the exact mask I want?

Essentially, at these very affordable prices it is not worth it for us to sell individual masks – especially once you take shipping into account.
If enough people ask for it, we might build an actual shop in the future where you can order packs of 10 masks as a one-off. But for now, we think the subscription model works best.

How often do the masks ship?

We ship the Korean Sheet Mask Box once a month. Your first order is shipped the day after you place your order, and then we ship you a box every four weeks after that.
Can I come pick up my box instead of waiting for it to be shipped?

Of course! Please email us to make an appointment to pick up your shipment – we don't have a storefront so unfortunately you can't just drop by. But if you do come pick up your masks, we will throw in a special gift as a thank you.

Do you offer vegan and cruelty free masks?

Right now, our mask shipments are not vegan.

We are working with wholesalers and brands in Korea to get enough vegan masks so that we can offer this option in the future. If you sign up for our newsletter we will let you know as soon as it is available.

We are planning on offering a vegan & cruelty free box starting in December.
What brands of masks can I expect?

We only source high quality sheet masks from Korea from renowned local brands. These include Innisfree, Dr. Jart, Abib, Cicapair, afterglow, Biodance, Freemay, MediHeal, Dewycel, Torriden. We also try to include masks from up and coming Korean manufacturers that do not have English variants yet – for example 메디힐, 일소, 메디힐, or 더마토리. For these masks we will include printed translations of the Korean instructions on a card.

What kind of masks are included?

We try to offer a large variation of masks in each shipment. For example, a shipment might include a moisturing mask, a placenta mask, a calming serum mask, Hyaluron mask, and a Collagen mask. The exact combination of masks depends on the stock we have available and what is trending in Korea.

Are the masks really from Korea?

Unlike other shops in the UK, we only include authentic Korean masks straight from the source. We don't have any of the fake-Korean ("Fauxrean") – masks that have Korean writing on them to make them seem Korean but are actually manufactured in Europe – that you can find at many high street shops in the UK.

What happens if I'm not happy with my sheet masks?

In the event that you are not satisfied with the sheet masks you receive, you can simply email us, and we can either process a refund or send you another set of sheet masks. So far, none of our customers have requested new sheet masks or a refund.
How can I cancel my subscription?

You can pause, cancel, or reschedule your subscription any time in our online portal by logging in with your email address.
1. Subscribe
Sign up to receive 5 different exciting sheet masks every month. We only source high quality masks from Korea and make sure to send a good mix of masks every month.
2. Receive
Every month, you will receive a new box of Korean sheet masks. We ship in large padded envelopes so the delivery should fit through your letterbox.
3. Experience
Enjoy trying out your premium Korean sheet masks! You can reschedule, skip, or cancel at any time on our online portal.
"I have been using sheet masks for the last 3 years, and I can say that Sonagi has sent me great masks (I've gotten 10 sheet masks so far)."
Nicole from London
"Was skeptical at first, but these masks have worked wonders on my skin. Definitely worth every penny."
Sarah from Newcastle
"Every mask feels like a mini facial. My skin has never been clearer. Truly a game changer."
Han from Swansea
"My skin is usually very sensitive and flaky but these Korean sheet masks work like magic. My mom and I shared the box for the span of a couple days and my skin already feels a lot better and i think my mom likes the surprise of new masks, too. Thanks!"
Jen from Bristol
"Applying these masks has become my relaxing ritual. My skin is so much healthier now."
Jemimah from Darlington
"Absolute must-have for everyone who cares about their skin! Totally in love."
Luca from Ilford
"Absolutely OBSESSED with these Korean sheet masks. They have transformed my skincare routine! Such a nice relaxing ritual to use one of these on Sundays to unwind and prepare for the week."
Alana from Coventry
"These masks are like having a spa treatment at home. They've become an essential part of my weekly routine."
Olivia from Liverpoo
"These masks are like a drink of water for my skin! I've been getting compliments left, right and centre. Can't live without them now!"
Ellen from London
"These masks are my skin's best friend. The glow and softness are unmatched."
Felicity from Wembley
"My bf gifted me a Sonagi mask box and I loved it! There's a good mix of masks, and the fact that you don't know which ones you'll, get makes it even more exciting :D"
Celine from Sheffield
"I've never heard of Sonagi before, given the price, I decided to give it a try, and after my first delivery, I can say I am satisfied. It's nice to try difference masks."
Marz from Brighton
"I used to have quite oily skin, and after reading about sheet masks I thought I'd give it a go. I wasn't sure what to expect but these masks really moisturize my skin and I'm really happy with them."
Ayşe from Cheltenham
Choosing a selection results in a full page refresh.
Opens in a new window.