How it Works
Subscribe

Sign up to receive 5 different exciting sheet masks every month. We only source high quality masks from Korea and make sure to send a good mix of masks every month.

Receive

Every month, you will receive a new box of Korean sheet masks. We ship in large padded envelopes so the delivery should fit through your letterbox.

Experience

Enjoy trying out your premium Korean sheet masks! You can reschedule, skip, or cancel at any time on our online portal.
"I am always so excited to receive my Korean skin masks in my letterbox every month. The masks are unique, effective, and fun to use. Would make an awesome gift too!"
Maddie from London
Join 1.000+ Happy Customers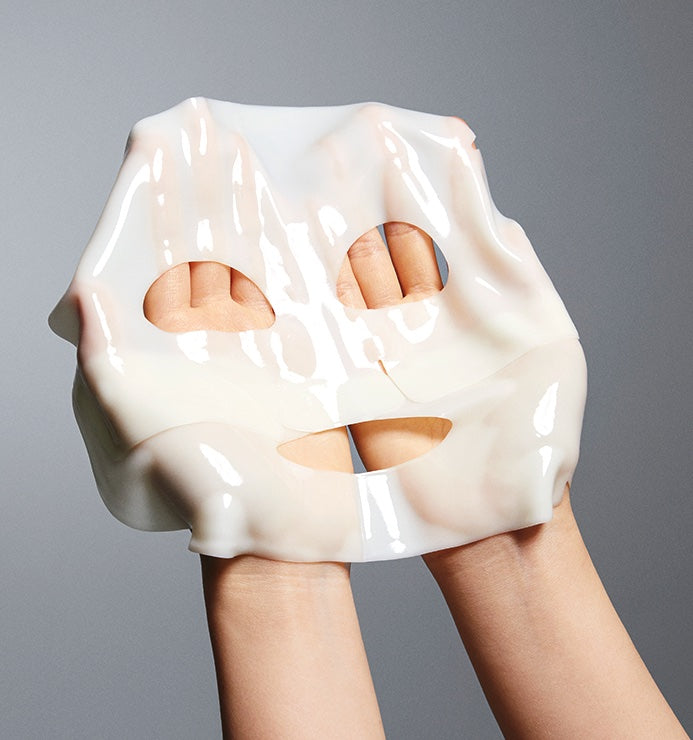 What drives the innovation in Korean skincare? 
Korean skincare is renowned for its innovation, emphasizing a holistic approach to skin health. Rooted in centuries-old traditions, it incorporates natural ingredients, often inspired by traditional medicine. The multi-step routines prioritize prevention over cure, focusing on hydration, nourishment, and protection. Korean beauty companies also invest heavily in R&D, leading to cutting-edge products and formulations. This combination of tradition and technology, along with a cultural emphasis on skincare, sets Korean beauty apart in the global market.
"I love K-Beauty, so this sheet mask subscription has been a joy to receive and try each month"
Sara from Brighton
Frequently Asked Questions
Why are these masks so cheap? Korean sheet masks usually cost much more in the UK

The masks are cheap because we source them directly in Seoul, not relying on anyone else – thus no markup. We buy these masks in bulk directly from the manufacturers or the local Korean distributors, and we pass these savings on to you.
Why a subscription? Can I not just buy the exact mask I want?

Essentially, at these very affordable prices it is not worth it for us to sell individual masks – especially once you take shipping into account.
If enough people ask for it, we might build an actual shop in the future where you can order packs of 10 masks as a one-off. But for now, we think the subscription model works best.
How often do the masks ship?

We ship the Korean Sheet Mask Box once a month. Your first order is shipped the day after you place your order, and then we ship you a box every four weeks after that.
Can I come pick up my box instead of waiting for it to be shipped?

Of course! Please email us to make an appointment to pick up your shipment – we don't have a storefront so unfortunately you can't just drop by. But if you do come pick up your masks, we will throw in a special gift as a thank you.
Do you offer vegan and cruelty free masks?

Right now, our mask shipments are not vegan.

We are working with wholesalers and brands in Korea to get enough vegan masks so that we can offer this option in the future. If you sign up for our newsletter we will let you know as soon as it is available.

We are planning on offering a vegan & cruelty free box starting in December.
What brands of masks can I expect?

We only source high quality sheet masks from Korea from renowned local brands. These include Innisfree, Dr. Jart, Abib, Cicapair, afterglow, Biodance, Freemay, MediHeal, Dewycel, Torriden. We also try to include masks from up and coming Korean manufacturers that do not have English variants yet – for example 메디힐, 일소, 메디힐, or 더마토리. For these masks we will include printed translations of the Korean instructions on a card.
What kind of masks are included?

We try to offer a large variation of masks in each shipment. For example, a shipment might include a moisturing mask, a placenta mask, a calming serum mask, Hyaluron mask, and a Collagen mask. The exact combination of masks depends on the stock we have available and what is trending in Korea.
Are the masks really from Korea?

Unlike other shops in the UK, we only include authentic Korean masks straight from the source. We don't have any of the fake-Korean ("Fauxrean") – masks that have Korean writing on them to make them seem Korean but are actually manufactured in Europe – that you can find at many high street shops in the UK.
What happens if I'm not happy with my sheet masks?

In the event that you are not satisfied with the sheet masks you receive, you can simply email us, and we can either process a refund or send you another set of sheet masks. So far, none of our customers have requested new sheet masks or a refund.
How can I cancel my subscription?

You can pause, cancel, or reschedule your subscription any time in our online portal by logging in with your email address.